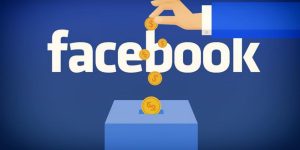 In today's fundraising environment, non-profits have more resources than ever before to help them connect with the community and each other in deeper and more meaningful ways. Although newsletters and brochures are still useful tools when communicating about your organization, the various social media outlets that have become a part of many people's lives are becoming, in many cases, one of the most effective ways to reach your target audience as a part of their day to day lives. Facebook is currently one of the hottest and most effective ways for non-profits to broaden their reach – and even to boost fundraising.
If you are currently running an active Facebook page (or pages) for your non-profit, good for you! If you're not, it's time to get started! Nearly all of today's biggest, best known and most impactful non-profits have a solid Facebook presence. The ACLU Nationwide Facebook page has more than two million follows, the American Society for the Prevention of Cruelty to Animals, or ASPCA, has more than one and a half million. This doesn't count the number of people following these organization's pages – and each of these non-profit pages features a button for easy donations.
Creating a Facebook page for your organization is a great way to make your public presence readily available for any one at any time. Facebook pages don't just sit there and look pretty, either – they're constantly working for you and your organization by their very existence. In fact, if people are curious about what's going on with your organization right now, Facebook is often one of the first places they'll go. What is your latest post? What is your organization's take on a current social or political issue? Do you have any fundraisers currently running? This is an easy way to let everyone know!
Facebook pages can also provide important contact information for people looking to get in touch with you, so this gives you the opportunity to direct them to the personnel and numbers you want them to reach. You can also put important organization information, like your official mission statement and physical locations, if applicable. Once you get your Facebook page started – or if you have one started that doesn't receive much traffic – you'll need to get the word out. This part is easy, as people love checking their Facebook feeds throughout the day. By word of mouth or by email, just let people know you have a new Facebook page and ask them to check it out. It's also important to ask them to follow your page for updates and news on your organization.
As fundraising professionals, it's important to take advantage of every tool available to us to raise awareness and funds – especially if those resources are free and easy to use! Facebook meets both of these requirements, and can be used in conjunction with other tools for a comprehensive marketing and fundraising strategy.