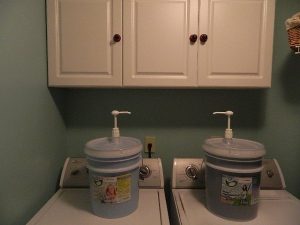 When your organization runs a fundraising campaign, the goal is clear: to reach your financial goal so that your non-profit can meet its unique needs. For many campaigns, this means sending your team, whatever its size, out selling. This often requires your sellers to keep track of the accounting end of their sales. Who has paid? Who hasn't? What payment forms are okay? Do they pay at the time of order, or on receipt? How can they keep the money safe? At the end of your campaign, of course, when all funds have been turned in, your accounting needs to show the right dollar amount. Anything less can cut into your profits – or worse.
So how can you help your team members, who may have little to no experience handling money, keep your fundraising funds straight? First, make sure you have a meeting about finances to make sure every team member is well informed about the rules. They need to know the answers to all of the questions above, and probably a few more. Depending on the set up of your particular fundraiser, it's a good idea to make sure the funds your team members have are turned in and accounted for on a regular basis.
If you have the choice, it's also a great idea to have people pay for orders at the time they are placed. Can it mean fewer orders, when people don't have money on hand? Possibly, but the complications of your organization placing orders on a contingent payment basis has many risks for your non-profit. One example? I recently talked to a friend whose organization had just finished a fundraiser. They had sold very well – hundreds of items.
However, they had done a pay on receipt, which meant the organization had put all of the money up front to get the product – which was non refundable. Because the fundraiser offered tiered prizes for the children who were selling, one mother had ordered fifteen items, totaling around $175.00, to boost her child to the next prize level. However, when the orders arrived, she said she simply didn't have the money. The last I heard from my friend, the mother had yet to pay – essentially holding $175.00 of the group's profits, as the fundraiser was otherwise over. The group was at a loss, not knowing whether they would be able to include that money when planning their year's activities.
These types of situations are, unfortunately, quite common to fundraising directors. You hope and plan on everyone working ethically, and most people will. However, it's always a good idea to work smart, and take precautions against intentional or accidental loss of funds. If you work accountability into the fabric of your fundraiser from the beginning, it will be seen as less of a trust issue with your team members, and more a matter of common sense.