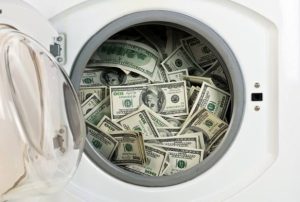 The specific needs of every organization are different, and vary from season to season and year to year. No two events are the same – your non-profit may need new sports equipment for a team, refreshments for a 5K or just about everything for a family facing a tragedy. Since your non-profits needs are fluid, meeting them requires creativity, innovation and perseverance. Purchasing all of the things that are needed directly from your budget can be difficult, if not impossible. That's why many non-profits extend their reach with help from local businesses who have what they need.
Let's start with an easy example. Your organization is hosting a fundraising run/walk event in the community. You'll need a lot of stuff to make sure it's a success. Drinking water, healthy snacks for participants, decorations … the list is long. If you go to the store and buy all of the things you need at retail cost, it will deduct hundreds of dollars from your fundraising profit. It's time to get creative, and approach local businesses that might be willing to help.
If you have any existing contacts with local companies, that's a great place to start. If not, don't be discouraged – many companies give to the local community. The first thing you'll need to do is identify the person you need to be talking to, which may take a little digging. If you walk into Walmart and ask the greeter for a donation, you're not going to get anywhere – but they can direct you to the shift manager. If the shift manager can't give you a definitive answer or directions on what you need to do, they can probably tell you who can. Don't give up, and keep a notebook of everyone you talk to and key contacts and phone numbers. They can help your non-profit both now and in the future.
You also need to have a very clear idea of what you need, and why you need it. Telling a company you need a bunch of water bottles and snacks will make you seem disorganized and unprofessional. Telling them, instead, that you need 250 pieces of fruit and 250 bottles of water for your participants is much more likely to get results. Maybe they can't or won't donate the whole amount, but they might be willing to help you make a dent in that amount.
Another thing that's very effective? Consider what you have to offer in return for a donation. Recognition at the event, listing of their company in a preferred vendor directory, anything like that can provide a boost for the company and your organization. Requesting donations is a great way to involve local businesses, limit your out of pocket expenses and create a truly successful fundraiser.